---
Looking for full frame window replacement? Looking for Inserts? Both are no problem for us. From your basic white vinyl to hardwood windows with an extruded clad exterior. From one window to 500, we have the staff, suppliers and expertise to get the job done right! From initial measuring through staining, finishing, trim work and installation we aim to make window or door replacement a painless process!
---
our process.
---
---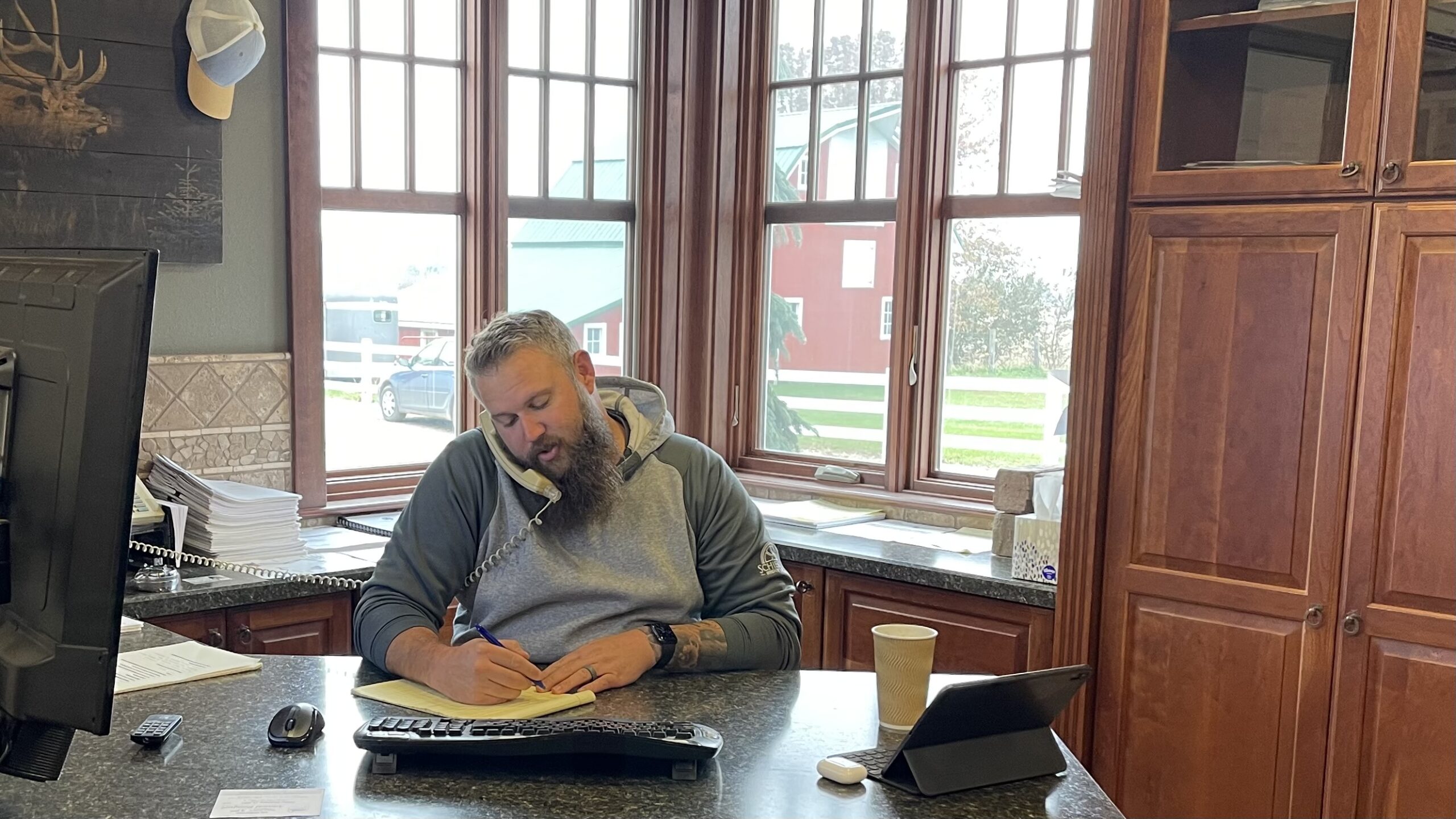 ---
---
This is you, our potential customer reaching out by phone, text, email, talking with us at a show or stopping in a the showroom. From here we get a feel for your needs and schedule a time to come out for on-site consultation and measuring.
---
---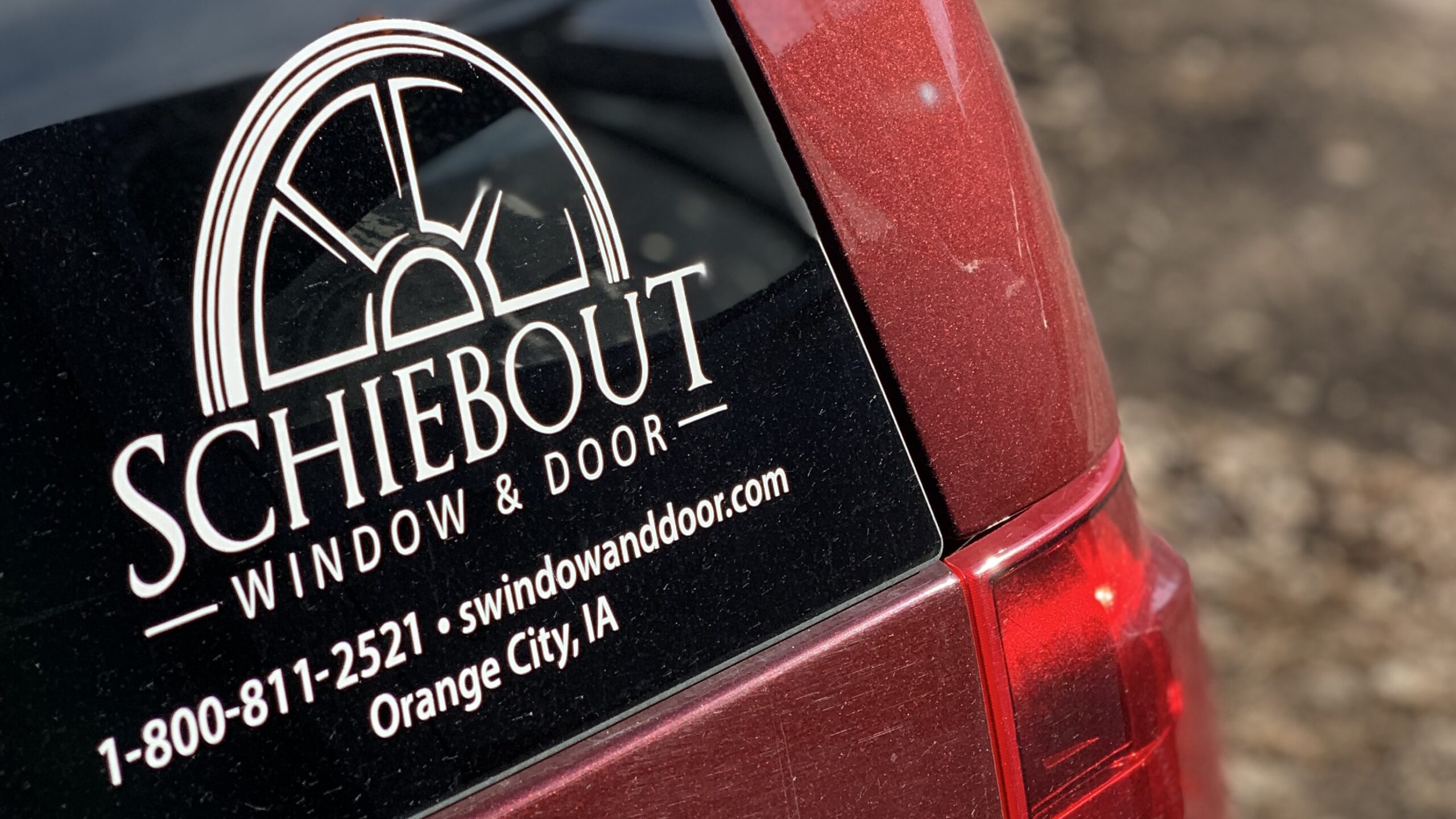 ---
---
Project CONSULTATION & SITE VISIT
Here is where we come out and take a look at your current windows and/or doors and discuss options. Options include what installation method would be best, what product best fits your needs, what operation you would like and what colors and specifications you are in need of. We have a unique blend of product and decades of experience to help walk you through this process. At this time we will measure each window giving it a name/location that will carry through to your quote.
---
---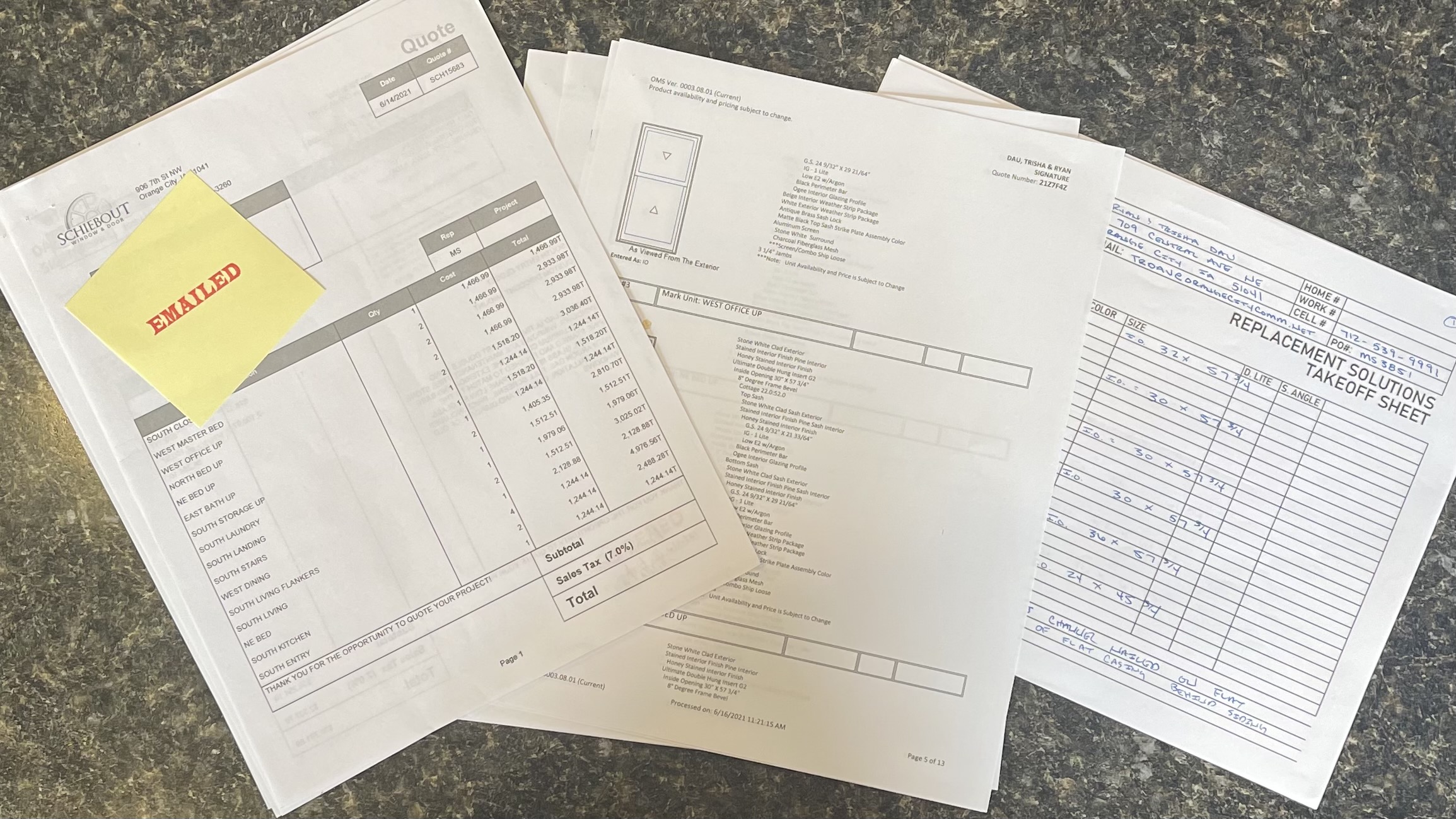 ---
---
After our consultation and site visit we will head back to the office to quote the project. The quote you will receive with be listed per location and price shown will include all installation, staining and finishing, interior and exterior trim as necessary, cleanup and disposal of old windows and/or doors. The quote given is a turnkey price with no surcharges or surprises after the fact.
---
---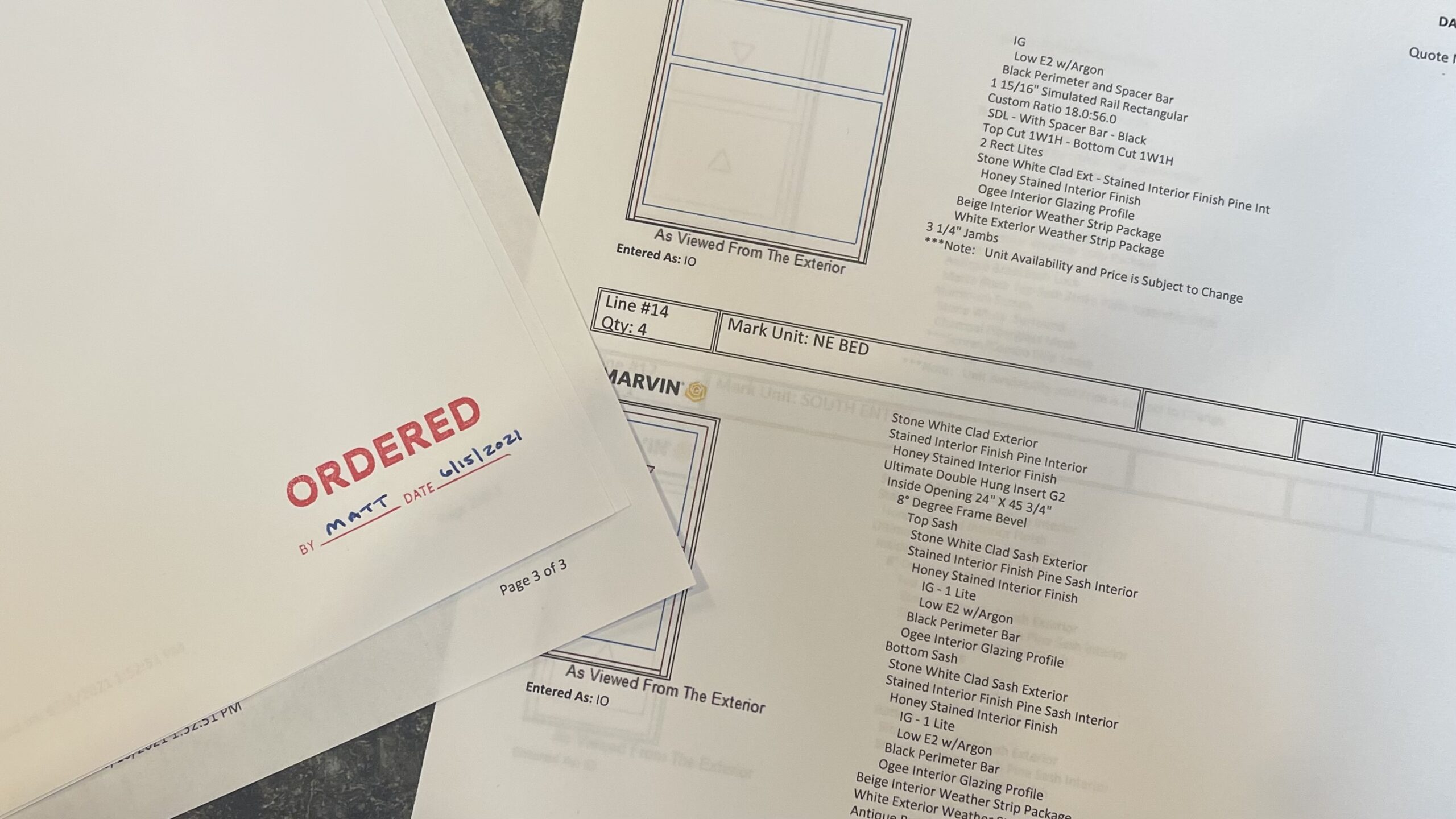 ---
---
APPROVAL, DOWN-PAYMENT & ORDERING
At the point when you are ready to move forward with your replacement project reach out to us in your preferred method and we will send out a contract for the work to be performed. When you receive you contract we ask that you sign it and return it with a 50% down payment. We will make you aware of timeline when the window installation will take place.
---
---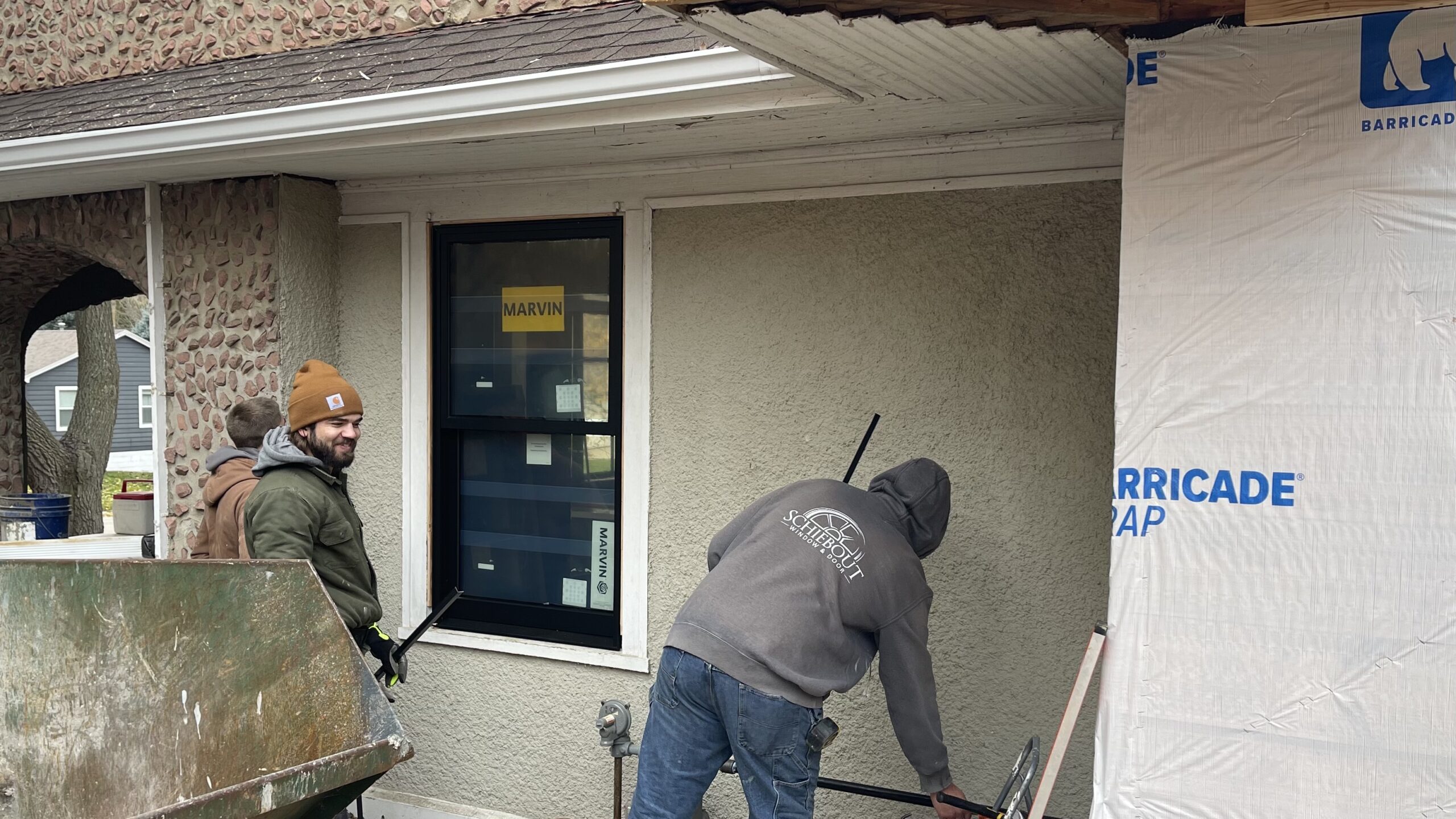 ---
---
This is where it gets really fun for you the customer and for us. This is where all of the previous steps come together to make the transformation of your project. This is where you see the before and after and get to enjoy our expert installers and your new windows and door. Our goal with this process is to have it be as easy and hassle free for you as possible.
---
---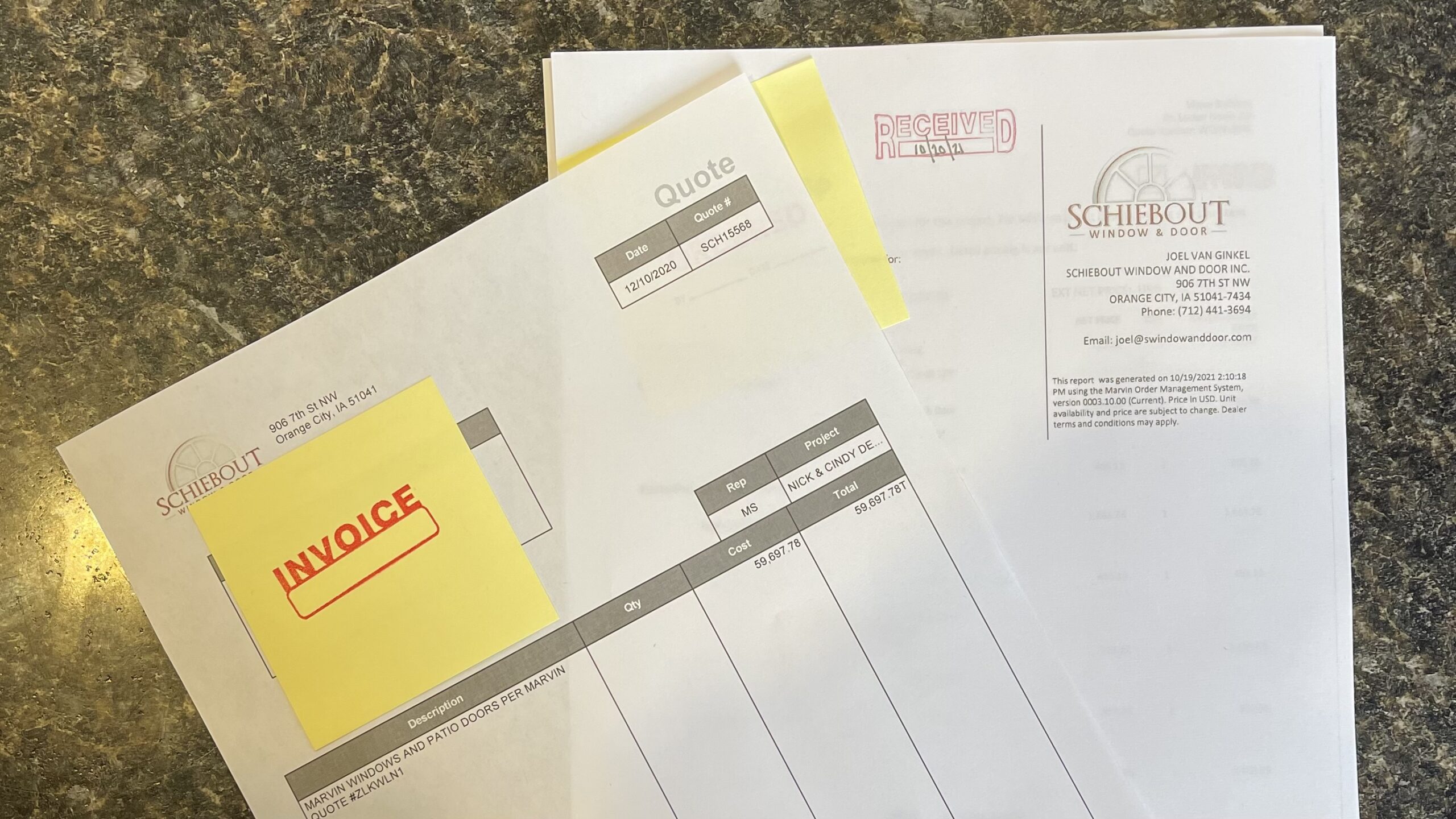 ---
---
After the replacement has taken place, and our installers move on to wow the next customer we will send the final invoice to you and this completes the window replacement process.
---
---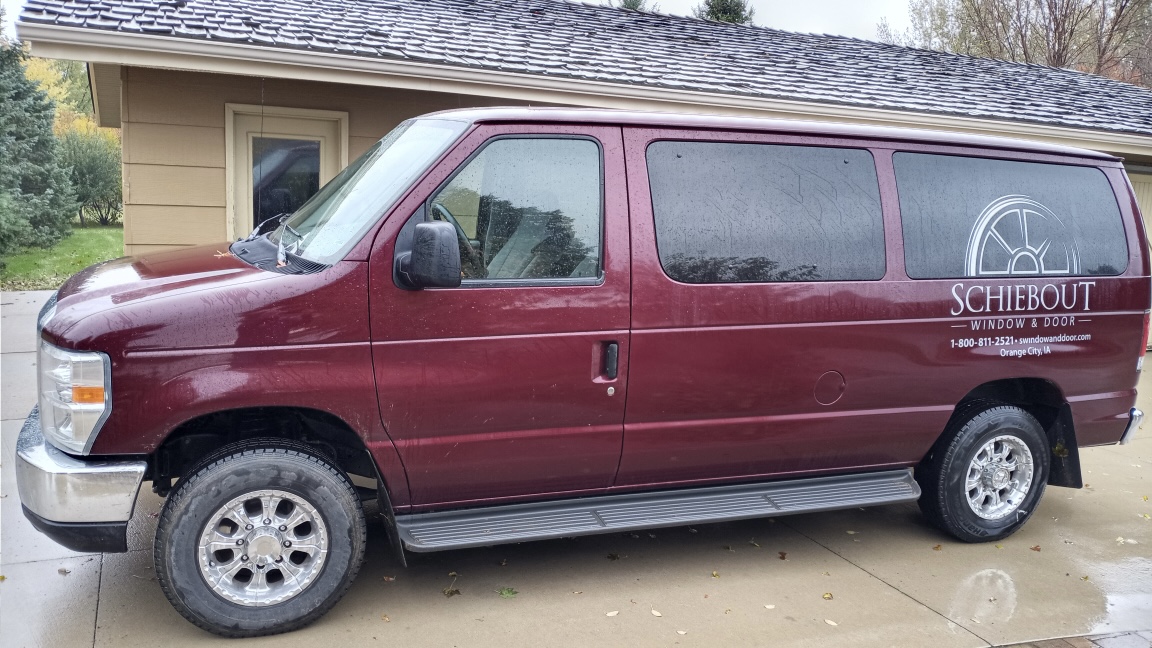 ---
---
If the need should ever arise, we are prepared with our own service tech to solve the problem quickly and efficiently.
---